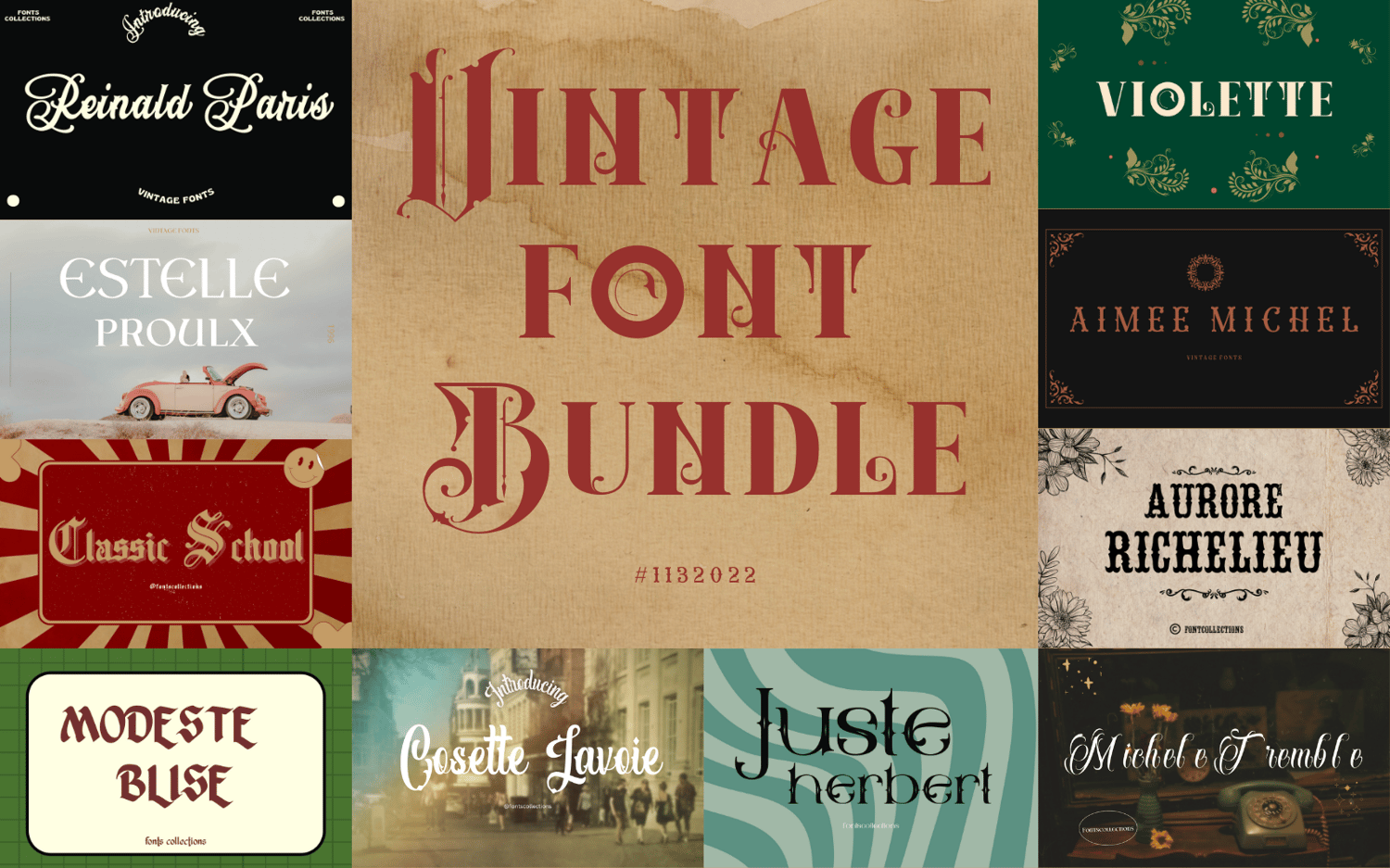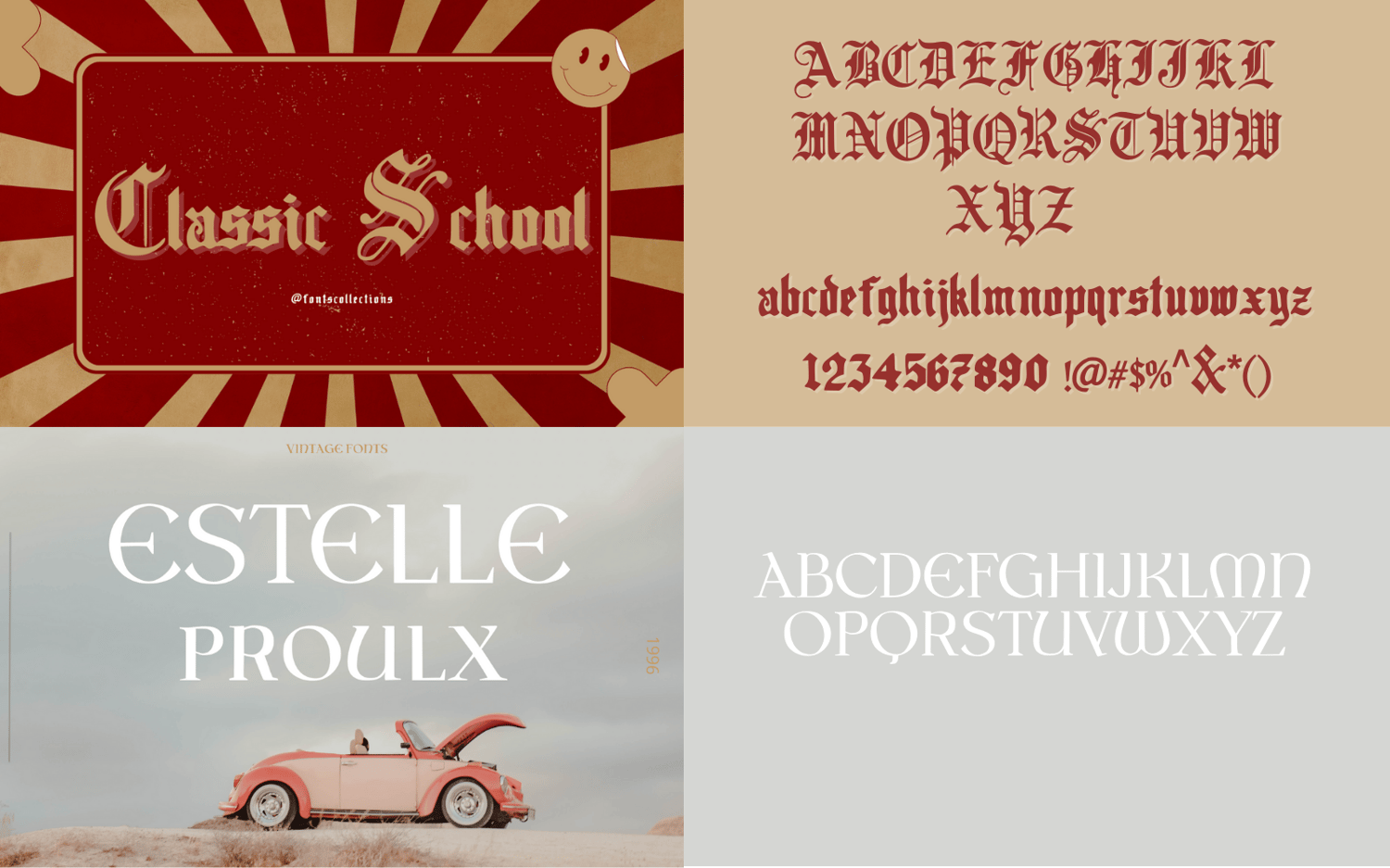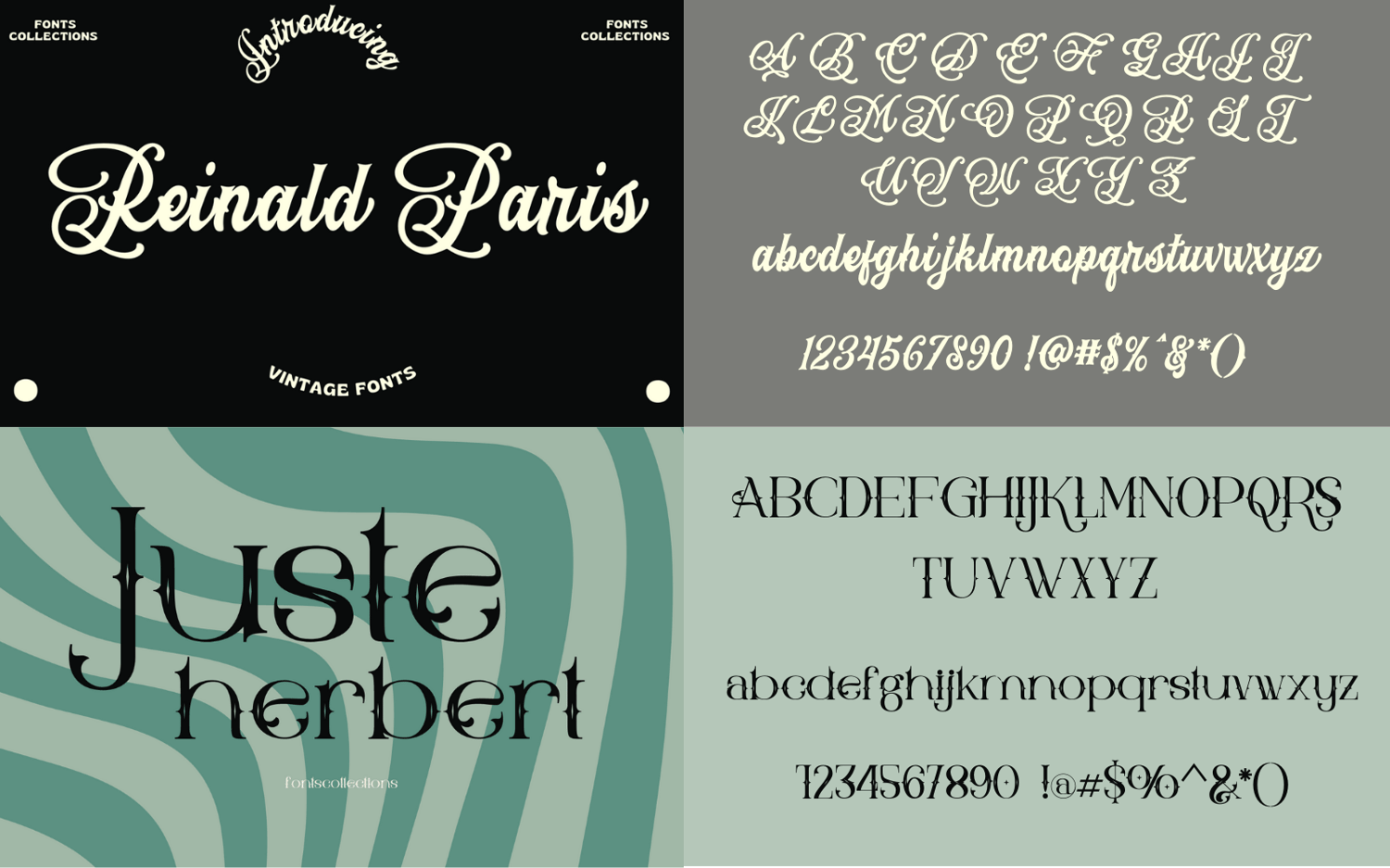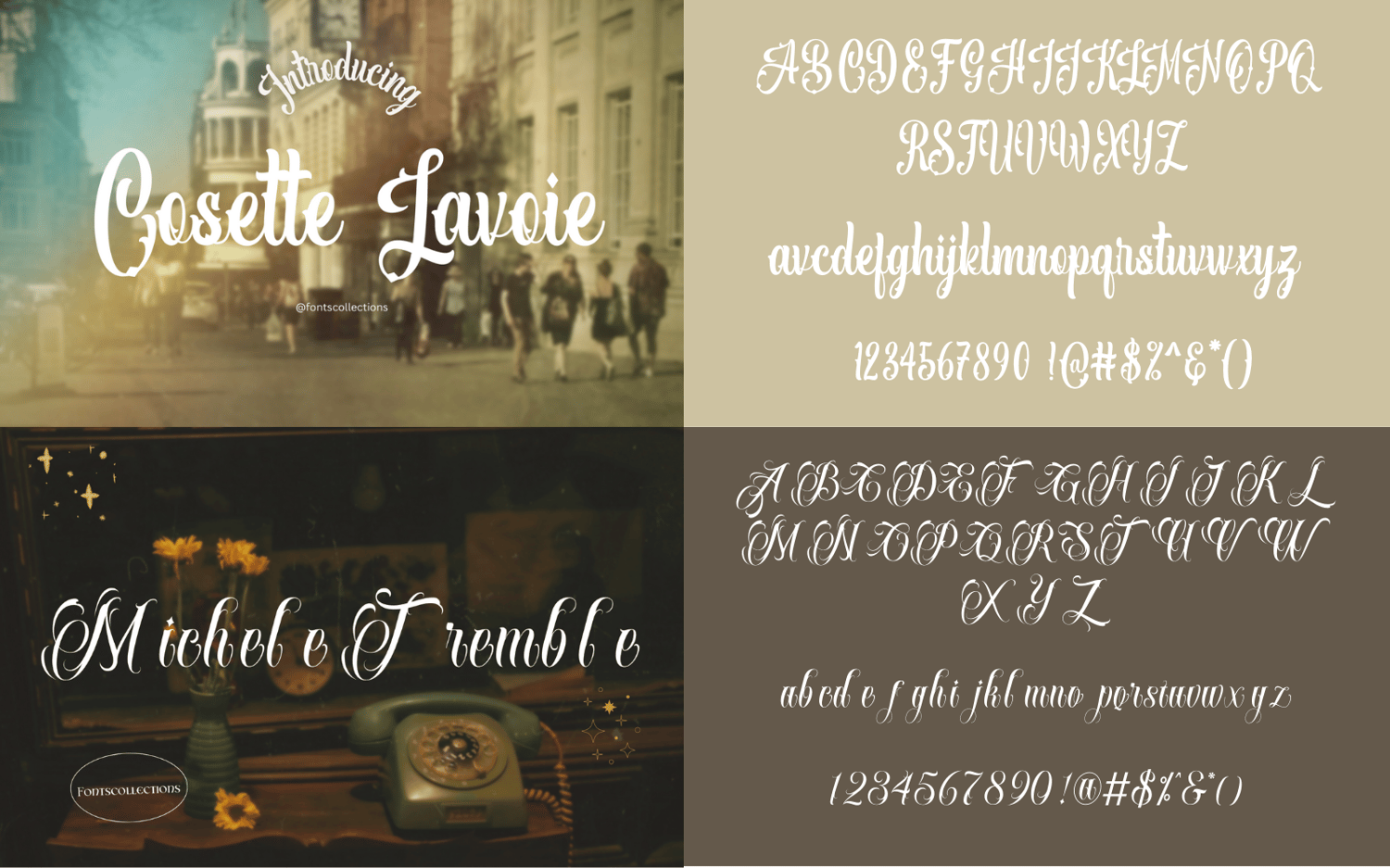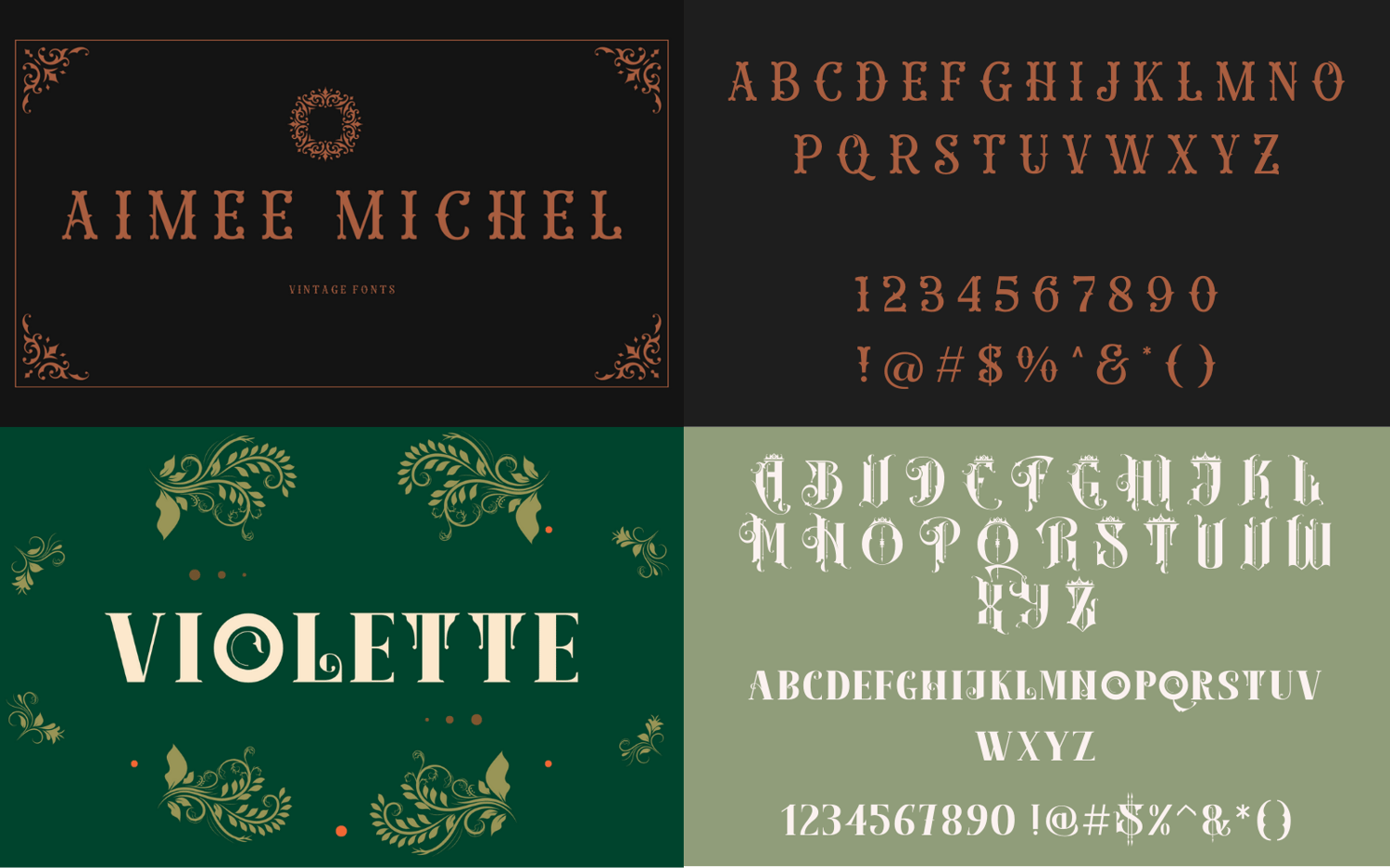 10 VINTAGE FONTS BUNDLES #1132022
This bundle contains 10 Vintage high-quality fonts.
It's Perfect for logo, branding, tittle, social media posts,
advertisements, product packaging, product designs, label, photography, watermark, special event, web design, etc.
Font names:- 
Aimee Michel
Aurore Richelieu
Classic School
Cosette Lavoie
Estelle Proulx
Juste Herbert
Michèle Tremble
Modeste Blaise
Reinald Paris
Violette
Fonts type:- 
If you have any questions please don't hesitate to contact us.
Regards
Fontscollections