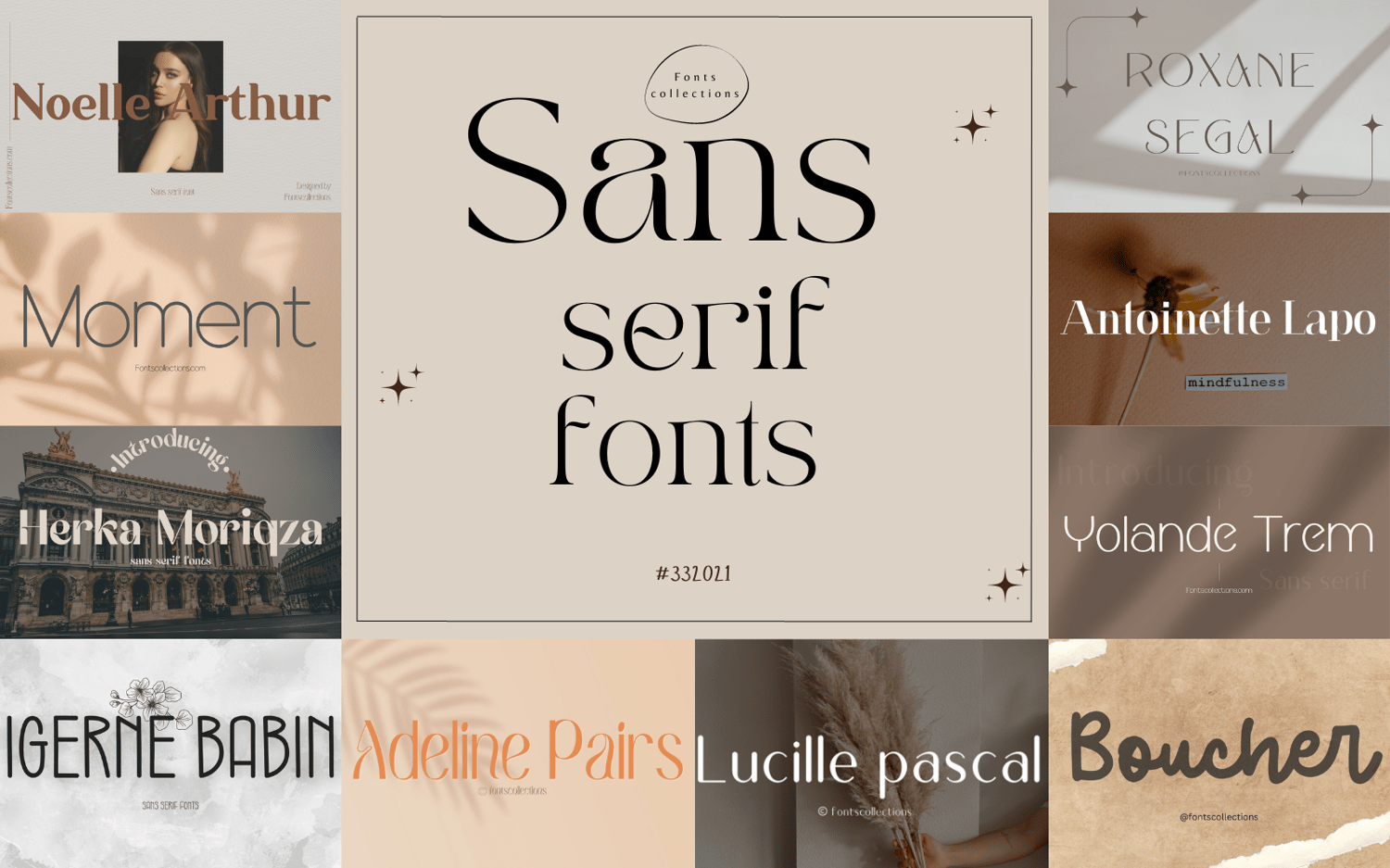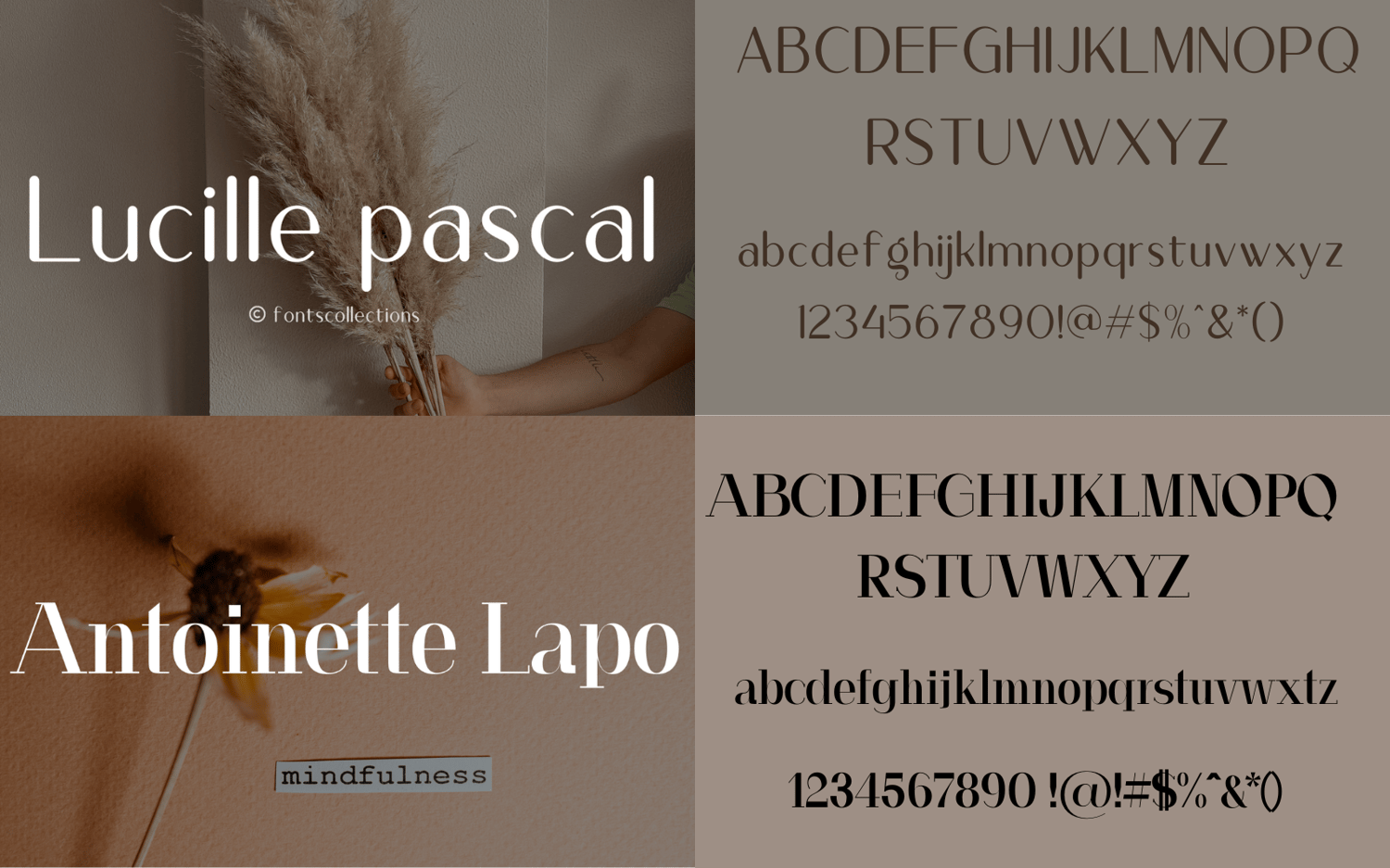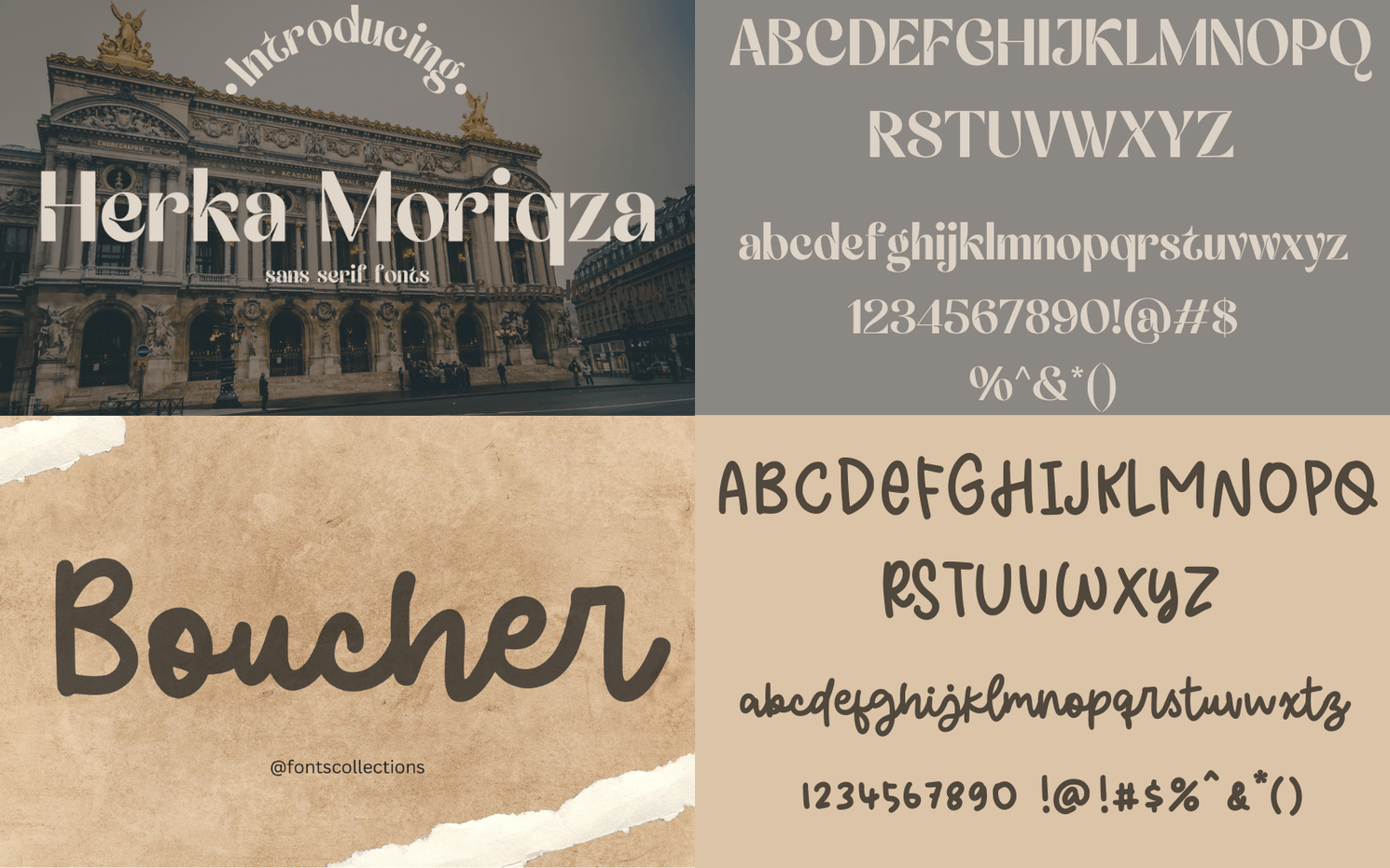 10 SANS SERIF FONTS BUNDLES #332021
This bundle contains 10 Sans serif fonts high-quality fonts.
It's Perfect for logo, branding, tittle, social media posts,
advertisements, product packaging, product designs, label, photography, watermark, special event, web design, etc.
Font names:- 
Adeline Paris
Antoinette Lapo
Boucher
Herka Moriqza
Igerne Babin
Lucille Pascal
Moment
Noelle Arthur
Roxane Segal
Yolande Trem
Fonts type:- 
If you have any questions please don't hesitate to contact us.
Regards
Fontscollections