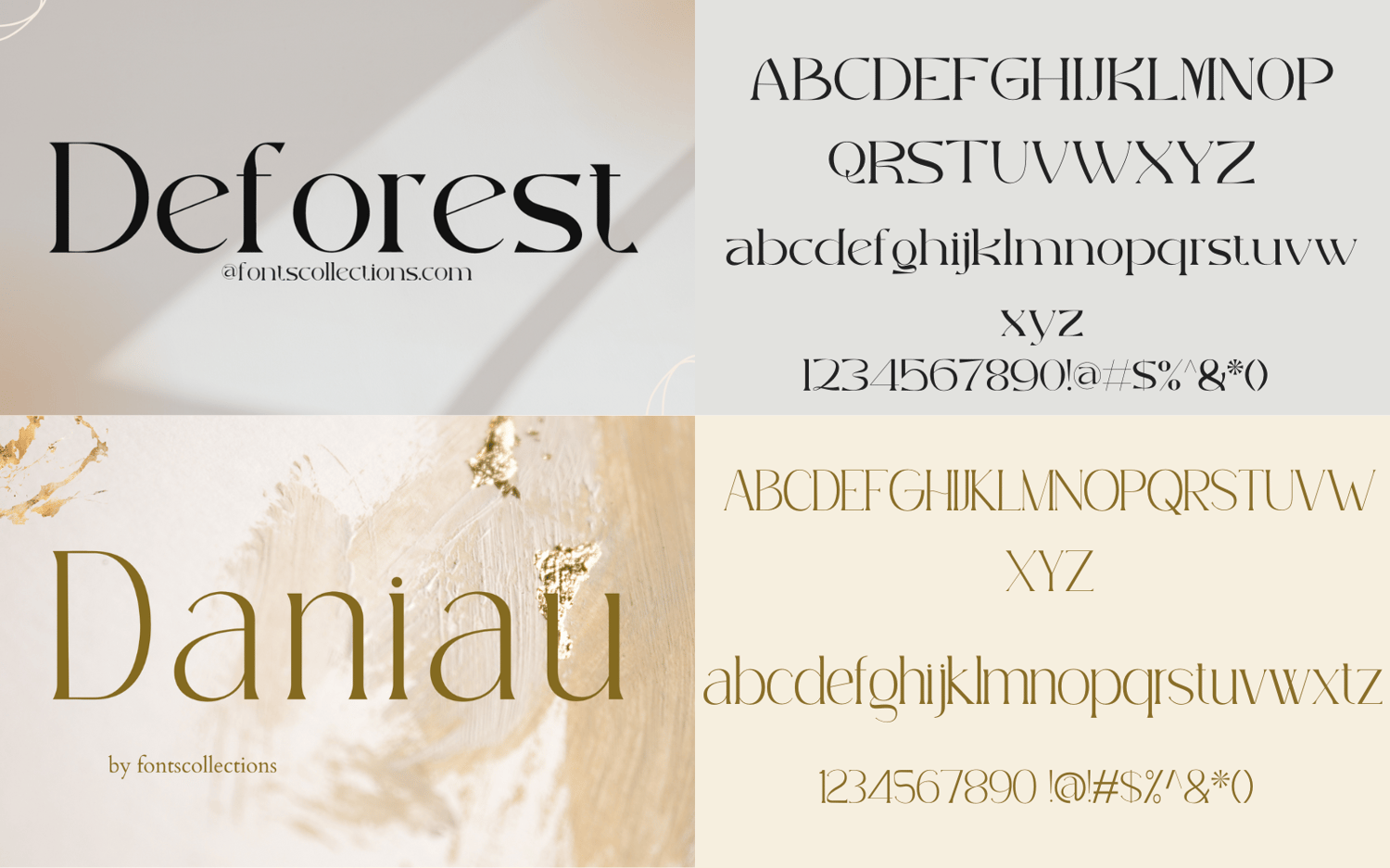 10 MODERN FONTS BUNDLES #880213
This bundle contains 10 Modern fonts.
It's Perfect for logo, branding, tittle, social media posts,
advertisements, product packaging, product designs, label, photography, watermark, special event, web design, etc.
Font names:- 
Chastain
Daniau
Deforest
Escalera
Eveline
Gosse
Ladislao
Renaud
Royer
Suzanne
Fonts type:- 
If you have any questions please don't hesitate to contact us.
Regards
Fontscollections