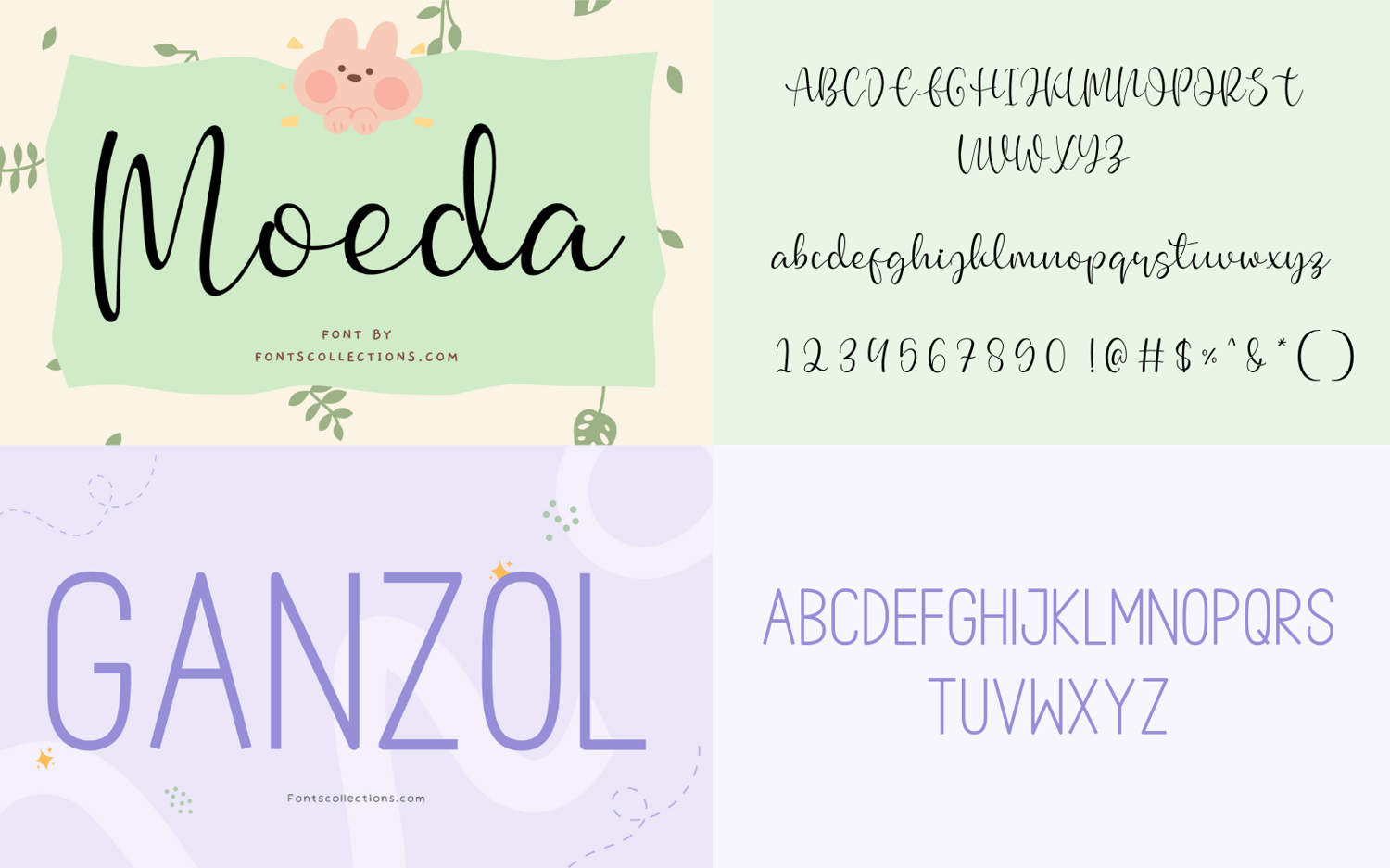 10 CUTE FONTS BUNDLES #852022
This bundle contains 10 Cute fonts.
It's Perfect for logo, branding, tittle, social media posts,
advertisements, product packaging, product designs, label, photography, watermark, special event, web design, etc.
Font names:- 
Adriona
Bellaxa
Ganzol
Gratella
Isatina
Janadine
Moeda
Saturyn
Shrazin
Zatina
Fonts type:- 
If you have any questions please don't hesitate to contact us.
Regards
Fontscollections